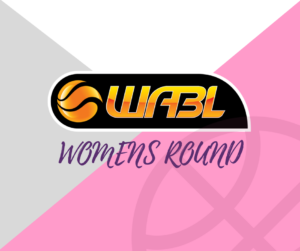 In conjunction with Mother's Day 2018 and the SBL Women's Round (more info), the Western Australian Basketball League is proud to acknowledge the female figures that help lead, grow and develop our league on a daily basis.
Too often when talking about women in our sport, we direct our focus toward the oncourt contributors: players, coaches and officials. And while their contributions are necessary and justified, we rarely acknowledge the tireless work done by our WABL Administrators – the majority of whom are women. Of the 12 WABL Associations (12s – 20s), 10 of the programs are led by female administrators; the majority of whom are mothers.
A parent of a WABL player makes a number of sacrifices to see their kid hit the court: time, effort and money. During their WABL journey's, our Administrators – whether by choice or not – have put their hands up to spend a little more time and effort to see the programs at each Association develop. Often what started as a coaching, manager or spectator gig, has turned into ordering uniforms, booking training and playing courts, organizing referees, being the voice of the Association, and even driving someone else's kids to and from games.
Jenny Purser, the Perry Lakes Hawks SBL and WABL Administrator, is well known around the basketball community for her tireless effort for the Floreat-based Association. Her first WABL involvement was as a parent in 2001, to a young Ben Purser (SBL Captain). She puts her 17 year involvement down to being a part of player development.
"Seeing the kids come through the ranks from Juniors, through to WABL, then State Teams, SBL and occasionally WNBL/NBL is why I stay involved" Jenny said.
She is also optimistic about female basketball in recent times.
"Even though it's hard to keep females involved in basketball past U16s, participation has definitely grown over the years. The introduction of a successful Lynx program has helped at U12s and U14s."
Another name synonymous with their Association is Rae Berry from East Perth, who is also the SBL and WABL Administrator. Like Jenny, she got involved at the club through her son Kieran, who started as an 8 year old and has represented WA and Eagles SBL.
"WABL has given Kieran the opportunity to represent WA in State Teams and that's why I enjoy watching the juniors play and develop.  I love the club environment and friendships that I've made within my own club and the whole basketball community."
Nearby at Perth Redbacks, mother and WABL Administrator Michelle Fletcher said it's the continuation of tradition and club environment that drives her.
"Watching the newer generations of parents and kids fall in love with the game that has provided so much for my family over the years. I also want to give back to the people who drove me to my games as a child and supported me when I played basketball, and the best way for me to do that is to past everything they taught me forward to the next group coming through."
She says the growth of female basketball is too obvious to miss.
"There are definitely signs of growth and massive improvements in the PBA's Women's competitions and representatives. Between running a purely women's competition at our domestic level and increasing our overall number of female representative teams in WABL, you'd have to be blind not to see the growth. This is a result of the networking we have done between the three platforms of Domestic, WABL and SBL to create pathways forwards for all of our girls."
Senators General Manager Kristy Pike, whose children are still involved at Stirling WABL since U12s, says it's the family community that keeps her devoted.
"No matter which stadium you are at, we are all there because our kids love the game. Like minded families doing life together, supporting players and seeing them grow."
The Stirling Senators will be acknowledging Mother's Day this weekend: "We will be welcoming all the Mums to Warwick Stadium this Sunday. A treat on arrival, and hopefully a win to make Mum's day!"
Rae Berry said the Eagles will try to acknowledge the Mother's this weekend, but WABL usually offers a good chance for a sleep-in while Dad takes the reins. "We will try to have something for the Mothers this weekend, although often the Mum's make the Dad's bring the kids to WABL Sundays" said Rae.
If you see any of our dedicated WABL Administrators around this weekend, make sure you say thanks for their support in making your team and Association a part of our League.